Primary tabs
Lucia Arcarisi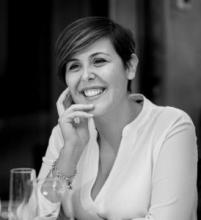 Lucia Arcarisi (Eng) is Research fellow at the Information Engineering Department and Research Centre E. Piaggio of the University of Pisa.
She received the bachelor degree in Electronic Engineering at University of Palermo in 2015 and the Master degree in Biomedical Engineering at University of Pisa in 2018. 
She has been involved in the design of medical devices, open source technologies and wearable electronic solutions for monitoring and rehabilitation.
Her main interests are rapid prototyping, CAD design, Arduino programming and wearable textile.