Primary tabs
Gualtiero Fantoni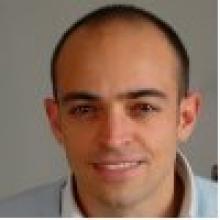 University of Pisa
Interdepartmental Research Center "E. Piaggio"
Faculty of Engineering,
University of Pisa
via Diotisalvi, 256125 Pisa, Italy
Tel: +39 050 2218123
Fax: +39 050 913040
 g.fantoni@ing.unipi.it
http://gualtierofantoni.blogspot.it/
Research on Design
Design theory and methodology deals with the study of the science of design. Popular design methods provide a systematic approach to design problems (from Functional Analysis to Axiomatic Design, to TRIZ). Most start by gathering customer needs and then proceed through steps-by-step procedures which address engineering requirements, functional decomposition, concept generation, concept selection, product architecture, and so on.
Research work in design theory and methodology area focuses on attempts to formalize the process of design or parts of it. The following link will give you more information on some of our current research projects.

Microassembly and Micromanufacturing
On grippers
Robotics and Part Handling
Instead of describing the working principles that we intend to use to grasp different objects, we will show experiments using four different grippers we have developed, manufactured and tested with small samples of various materials. Samples of textiles, paper, foam, plastic, and rubber foils and sheets, with varied properties, such as permeability, deformability and hydrophobicity, have been used as test objects.
Since some of the ideas can be patented we prefer not to disclose the gripper concept and grasping principle. Below you can find the links to the videos of four sets of experiments, which exploit four different physical principles.
Principle 1
Principle 2
Plastic disk: http://youtu.be/-XK8H3lxQC0
Cardboard: https://www.youtube.com/watch?v=7Ao2ToQFUTE - https://www.youtube.com/watch?v=GHrnupm17bY&feature=plcp
Principle 3
Principle 4
Foam: http://www.youtube.com/watch?v=LuqtlTBVJT0 - https://www.youtube.com/watch?v=mi8T3f0rzn4&feature=plcp

Collaborative Engineering Methods
 

Text Analysis in Engineering (Technical specifications, Patents, Publications)
Recent works
How to desing gripper by abstraction and analogy [Material: Grippers by Analogy; paper submitted to JoEM partB]
How object personality and product shape are related [Material: Questionnaires Italian, English, Results. paper submitted to ICED]
Towards a taxonomy of non-technical functions [Material: Table, paper submitted to ICED]