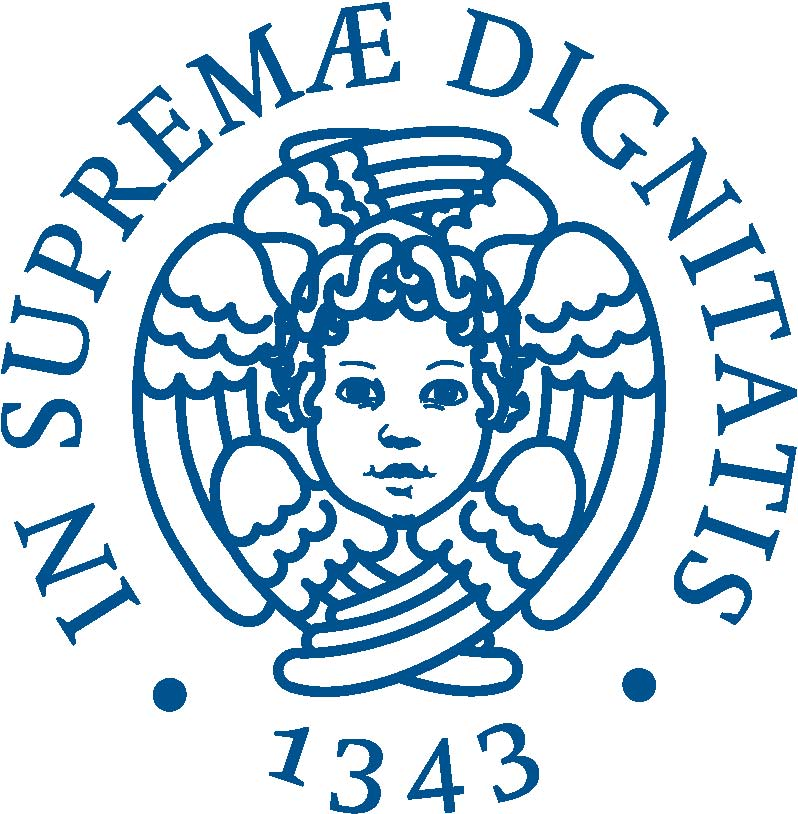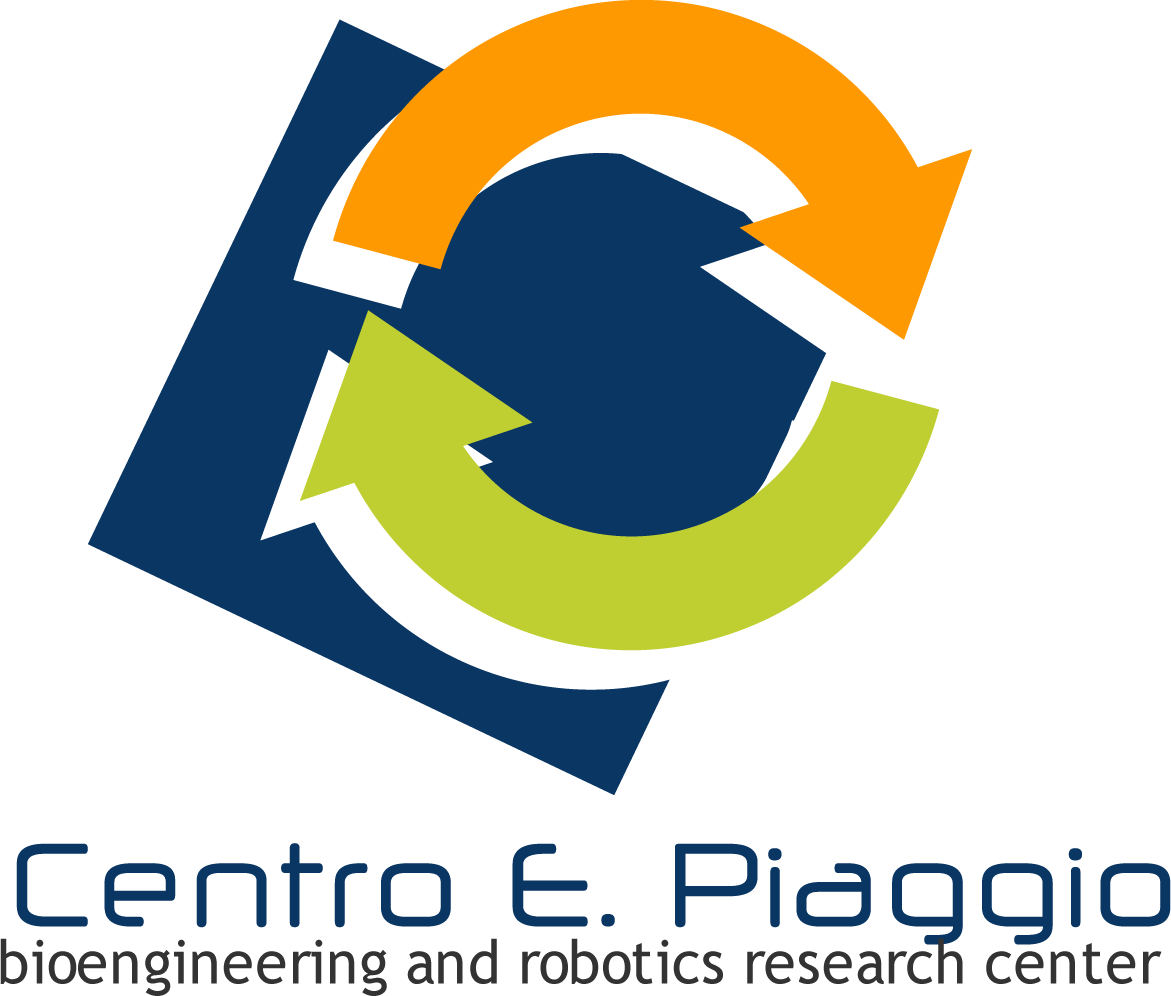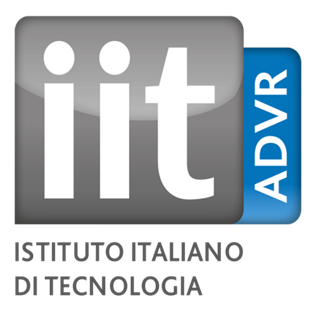 July 18 and 19, 2016
Polo Etruria
College of Engineering
University of Pisa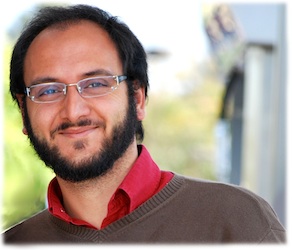 Antonio Franchi, LAAS-CNRS, France
From Aerial Vehicles to Aerial Robots through the lens of Tethering and Fully-Actuation
Abstract
Unmanned Aerial Vehicles (UAVs) gained enormous popularity in the last decades thanks to their versatility and applicability in a vast range of fields, such as search and rescue, surveillance and patrolling, agriculture and civil monitoring and so on. Although their use as remote and unmanned sensors is dominant, in the recent years there has been an increasing effort in the development of systems and methods that enable their use in physical contact with the environment. This effort is aimed at realizing a fully developed aerial robotics field, in which the physical contact situation becomes an option to be exploited rather than a critical situation to be avoided.
In this talk I will present this effort through the lens of two particular classes of problems and methods: tethered aerial systems and fully-actuated aerial systems.
The former class consists of aerial systems that are in physical contact with the environment by means of a tether (e.g., a cable or a bar). I will show how these systems present very interesting properties from the point of view of controllability and observability, and how these properties can be used in order to feedback control the interaction force with the environment and estimate the state using a limited amount of onboard sensors. I will also show how the interaction force can be used in order to extend the maneuverability of the aerial vehicle in extreme situations, such as landing on sloped surfaces.
The second class is the one of fully-actuated aerial systems, i.e., systems with the capability of independently control the total force and torque inputs applied to the vehicle main body. I will show how this property allows to track full-pose trajectories while taking into account the actuation limits and how it also allows to apply the classic robotic interaction control paradigms, in their entirety, to the aerial vehicles thus paving the way for a new generation of service aerial robots.
Antonio Franchi is a Permanent CNRS Researcher (CR1) at LAAS-CNRS in Toulouse. He is a member of the Robotics and InteractionS (RIS) team.
From 2010 to 2013 he was a  Research Scientist and then a Senior Research Scientist at the Max Planck Institute for Biological Cybernetics in Germany, and the scientific leader of the group "Autonomous Robotics and Human Machine Systems". He received the Laurea degree (summa cum laude) in Electronic Engineering and the Ph.D. degree in Control and System Theory from the Sapienza University of Rome, Rome, Italy. He was a visiting student with the University of California at Santa Barbara.
His main research interests include autonomous systems and robotics, with a special regard to control, planning, estimation, human-machine systems, haptics, and hardware/software architectures. He published more than 70 papers in international journals and conferences and in 2010 he was awarded with the IEEE RAS ICYA Best Paper Award, for one of his works on Multi-robot Exploration. He is currently Associate Editor of the IEEE Robotics & Automation Magazine. He has served as associate editor for the 2014, 2015, 2016 IEEE ICRA and 2014, 2015, and 2016 IEEE IROS and for the  IEEE Aerospace and Electronic Systems Magazine in 2015.
He is a co-chair of the IEEE RAS Technical Committee on Multi-Robot systems, which he co-founded in 2014.
He co-organized workshops on Multiple-robot Systems, Aerial Robotics, and Haptic Teleoperation at IEEE ICRA 2012, 2013, 2014, 2016, IROS 2014 and RSS 2015.
---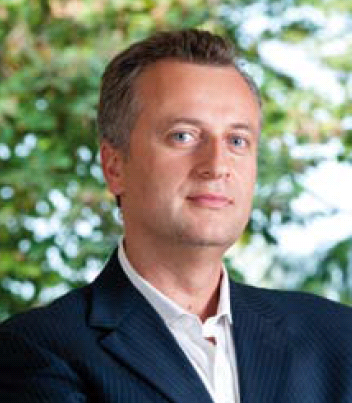 Cesare Fantuzzi, Università degli Studi di Modena e Reggio Emilia
Teach by demonstration and walk-through programming of industrial robots
Abstract
The talk will explore the walk-through programming technique for robot programming. The techinique is based on admittance control and tool dynamics compensation, to ease and simplify the process of trajectory learning in common industrial setups. In the walk-through programming, the human operator grabs the tool attached at the robot end-effector and "walks" the robot through the desired positions. During the teaching phase, the robot records the positions and then it will be able to interpolate them to reproduce the trajectory back. In the proposed control architecture, the admittance control allows to provide a compliant behavior during the interaction between the human operator and the robot end-effector, while the algorithm of compensation of the tool dynamics allows to directly use the real tool in the teaching phase. In this way, the setup used for the teaching can directly be the one used for performing the reproduction task. In this video a pick and place example has been implemented to show a possible application in the industrial field.
Cesare has over 25 years of experience in the area of industrial automation and robotics, with a solid scientific background certified by over 200 publications in leading conferences and journals in automation and robotics area. He is associate editor of "Mechatronics" Journal (Elsevier) and has a chair in the scientific committee of IEEE International Conference on Emerging Technologies and Factory Automation, IEEE International Conference on Automation Science and Engineering and Intellimech Consortium (http://www.intellimech.it/index.php/en/). He is in the scientific committee who wrote the Italian Research and Innovation Roadmap for the Smart Factory (http://www.fabbricaintelligente.it/). He is the reference researcher for University of Modena and Reggio Emilia at EFFRA (European Factory of the Future Research Association). Cesare was in the board of experts who wrote the "Smart Specialisation Strategy" (http://ec.europa.eu/research/regions/index_en.cfm?pg=smart_specialisation) for Emilia-Romagna Region, Italy.
---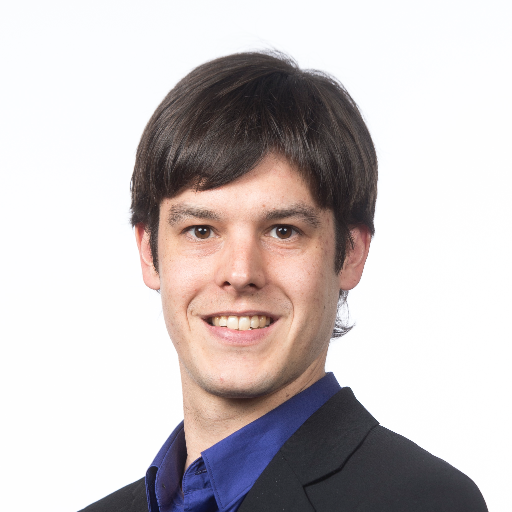 Bram Vanderborght, Vrije Universiteit Brussel, Belgium
Human-Robot Interaction
Abstract
new generation of robots is under development that will physically and socially assist humans instead of replacing them. These robots will provide answers for societal challenges (ageing, rising healthcare costs and reshoring work) and create new economic markets. BruBotics is a multidisciplinary research center that combines the expertise at the VUB to improve the life through human centered robotics. Our research focusses on physical human robot interaction with prosthesis, rehabilitation and assistive exoskeletons, safe coworkers for the manufacturing industry and socially assistive robots for e.g. children with autism.
The core of their research is a new generation of actuators, since they are key components for moving and controlling a robot. Actuators underwent some fundamental changes. Were in classical industrial robotics the motto is the stiffer the better, for applications requiring interaction with an unknown and dynamic environment including humans, compliant actuators have several advantages. The presentation will discuss our novel concepts on the development of variable impedance actuators for increased safety, energy-efficiency and allow highly dynamic motion, which permit the embodiment of natural characteristics, found in biological systems into a new generation of mechatronic systems. Also self-healing robotics is part of the research.
Prof. dr. ir. Bram Vanderborght received the degree in the study of Mechanical Engineering at the Vrije Universiteit Brussel in 2003. Since 2003 he was researcher at the VUB, supported by the Fund for Scientific Research Flanders (FWO). In May 2007 he received his PhD in Applied. The focus of his research was the use of adaptable compliance of pneumatic artificial muscles in the dynamically balanced biped Lucy. In May-June 2006 he performed research on the humanoids robot HRP-2 at the Joint Japanese/French Robotics Laboratory (JRL) in AIST, Tsukuba (Japan) in the research "Dynamically stepping over large obstacles by the humanoid robot HRP-2". He received a 3-year post-doc grant with mobility grant from the FWO. From October 2007-April 2010 he worked as post-doc researcher at the Italian Institute of Technology in Genova (Italy). Since October 2009, he is appointed as professor at the VUB. Since October 2011, he is also research director at the Universitatea Babes™-Bolyai, Department of Clinical Psychology and Psychotherapy with a project on robot assisted therapy with ASD children. He recieved an ERC grant on series-parallel elastic actuation. He is member of the Young Academy of the Royal Flemish Academy of Belgium for Science and the Arts and is the new EiC of the IEEE Robotics & Automation Magazine. His research interests includes cognitive and physical human robot interaction, robot assisted therapy, humanoids and rehabilitation robotics with core technology of using variable impedance actuators.
---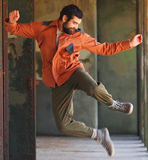 Igor Mordatach, University of California, Berkeley
Automated Discovery and Learning of Complex Movement Behaviours
Abstract
In order to create truly autonomous physical robots, understand the underlying principles behind human movement, or tell narratives in animated films and interactive games, it is necessary to synthesize movement behaviours with the same wide variety, richness and complexity observed in humans and other animals. Moreover, these behaviours should be discovered automatically from only a few core principles, and not be a result of extensive manual engineering or a mimicking of demonstrations. In this talk at the intersection of robotics, computer graphics and biomechanics, I will show work on novel trajectory and policy optimization methods that give rise to a range of behaviours such getting up, climbing, moving objects, hand manipulation, acrobatics, and various cooperative actions involving multiple characters all in a single system. The resulting movements can be used to successfully control a physical bipedal robot and coupled with detailed models of human physiology, motions that match real human motion can be produced de novo, giving the predictive power to conduct virtual biomechanics experiments. The approach is fully automatic, based on general neural network policy representations and does not require domain knowledge specific to each behaviour, pre-existing examples or motion capture data. Although discovery and learning are computationally-expensive and rely on cloud and GPU computing, the interactive animation can run in real-time on any hardware once the controllers are learned.
Igor Mordatch is a post-doctoral fellow working with professor Pieter Abbeel at University of California, Berkeley. He received his PhD at University of Washington under supervision of Emanuel Todorov and Zoran Popovic and undergraduate degree in Computer Science and Mathematics at University of Toronto. He worked as a visiting researcher at Stanford University and Pixar Research. His research interests lie in the development and use of optimal control and machine learning techniques for robotics, computer graphics, and biomechanics.
---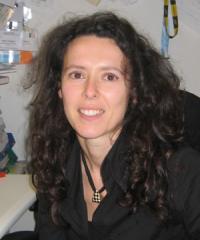 Arianna Menciassi, Scuola Superiore S. Anna, Pisa
Robots for minimally invasive surgery: the importance of targeting
Abstract
Robotic manipulators have been introduced for the first time in surgery in 1985, when a Puma 560 was used by Kwoh et al. for performing neurosurgical biopsies with high precision. After that milestone, robots and robotic technologies have gained an increasingly important role in surgery, thanks to the accuracy and repeatability they could add to surgical tasks. The introduction of robots in surgical rooms have also entailed important issues in terms of cost, safety, reliability, which are lively debated even today. From the original task of increasing accuracy and repeatability, robots today are asked to do more: they should be un-intrusive and flexible in terms of sharing control with human operators, they should perform better some tasks and they should reach areas normally not reachable by traditional surgical solutions.
The quest for miniaturization and natural access led to the development of diagnostic and surgical tools to be delivered with an endoluminal and transluminal approach, and to be controlled by innovative remote operation schemes from outside.
The quest for targeted therapy has recently opened new opportunities for robots, which are be used more and more as controllers for the delivery of drugs collected by nanobiotech vectors.
The quest for minimally invasiveness led to medical robots used for positioning laser, radiotherapy, ultrasound, magnetic sources externally to the patient body, and able to target the key organs with the help of advanced, real-time imaging tools.
This talk aims to present the above mentioned trends, with the support of specific examples coming from the speaker experience and her collaboration network.
Arianna Menciassi obtained the M.Sc. in Physics from the University of Pisa in 1995 (magna cum Laude) and the Ph.D. in Bioengineering from the Scuola Superiore Sant'Anna (SSSA) in 1999. In the year 2000 she started her academic career at the SSSA with an untenured position of Assistant Professor of Biomedical Robotics and she became Associate Professor of Industrial Bioengineering in 2006, in the same institution. Currently, she is with The BioRobotics Institute of the SSSA where she is Area Leader of "Surgical Robotics".
Prof. Menciassi teaches at the Scuola Superiore Sant'Anna and the Pisa University (Master Degree in Biomedical Engineering). She carries on an intense research and training activity at high level (master candidates in biomedical engineering, PhD students, etc.). She is normally tutor of more than 15 students.
Her main research interests involve biomedical robotics, microsystem technology, nanotechnology and micromechatronics, with a special attention to the synergy between robot-assisted therapy and nanotechnology-related solutions. She carries on an important activity of scientific management of several projects, European and extra-European, thus implying many collaborations abroad. She is co-author of more than 200 scientific publications (more than 120 on ISI journals) and 6 book chapters on biomedical robots/devices and microtechnology. She is also inventor of 25 patents, national and international.
She serves in the Editorial Board of the IEEE-ASME Trans. on Mechatronics; she is Co-Chair of the IEEE Technical Committee on Surgical Robotics.
In the year 2007, she received the Well-tech Award (Milan, Italy) for her researches on endoscopic capsules, and she was awarded by the Tuscany Region with the Gonfalone D'Argento, as one of the best 10 young talents of the region.
From the year 2007, she has been collaborating with the Italian Institute of Technology in Genova, and from April 2010 she is affiliated member of the Center for MicroBioRobotics of IIT@SSSA (http://mbr.iit.it/).
---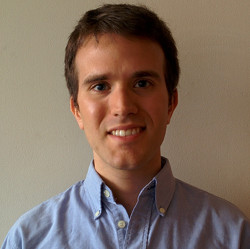 Claudio Pacchierotti, Istituto Italiano di Tecnologia, Genova
Cutaneous haptic feedback to improve the performance and safety of robotic teleoperation systems
Abstract
Current robotic teleoperation systems have limited haptic feedback. This omission is related to many different factors, including the negative effect that haptic feedback has on the stability of these systems. In this respect, cutaneous feedback has recently received great attention; delivering ungrounded sensory cues to the operator's skin conveys rich information and does not affect the stability of teleoperation systems.
In my work I address the challenge of providing effective cutaneous feedback in robotic teleoperation, with the objective of achieving the highest degree of transparency while guaranteeing the stability of the considered systems. On the one hand, I evaluate teleoperation systems that provide only cutaneous cues to the operator, thus guaranteeing the highest degree of safety. This cutaneous-only approach shows intermediate performance between no force feedback and full haptic feedback provided by a grounded haptic interface, and it is best suitable for those scenarios where the safety of the system is paramount, e.g., robotic surgery. On the other hand, in order to achieve higher level of performance, I also investigate novel force feedback systems for teleoperation able to provide mixed cutaneous and kinesthetic cues to the operator. Cutaneous cues can here compensate for the temporary reduction of kinesthetic feedback necessary to satisfy certain stability conditions.
Claudio Pacchierotti received the B.S., M.S., and Ph.D. degrees from the University of Siena, Italy in 2009, 2011, and 2014, respectively. He spent the first seven months of 2014 visiting the Penn Haptics Group at the University of Pennsylvania, Philadelphia, USA, which is part of the General Robotics, Automation, Sensing, and Perception (GRASP) Laboratory. He also visited the Dept. of Innovation in Mechanics and Management of the University of
Padua and the Institute for Biomedical Technology and Technical Medicine (MIRA) of the University of Twente in 2013 and 2014, respectively. He received the 2014 EuroHaptics Best PhD Thesis Award for the best doctoral thesis in the field of haptics, and the 2015 Meritorious Service Award for his work as a Reviewer for the IEEE Transactions on Haptics. He is currently a postdoctoral researcher at the Dept. of Advanced Robotics of the Italian Institute of Technology, Genova, Italy. His research deals with robotics and haptics, focusing on cutaneous force feedback techniques, wearable devices, and haptics for robotic surgery.
---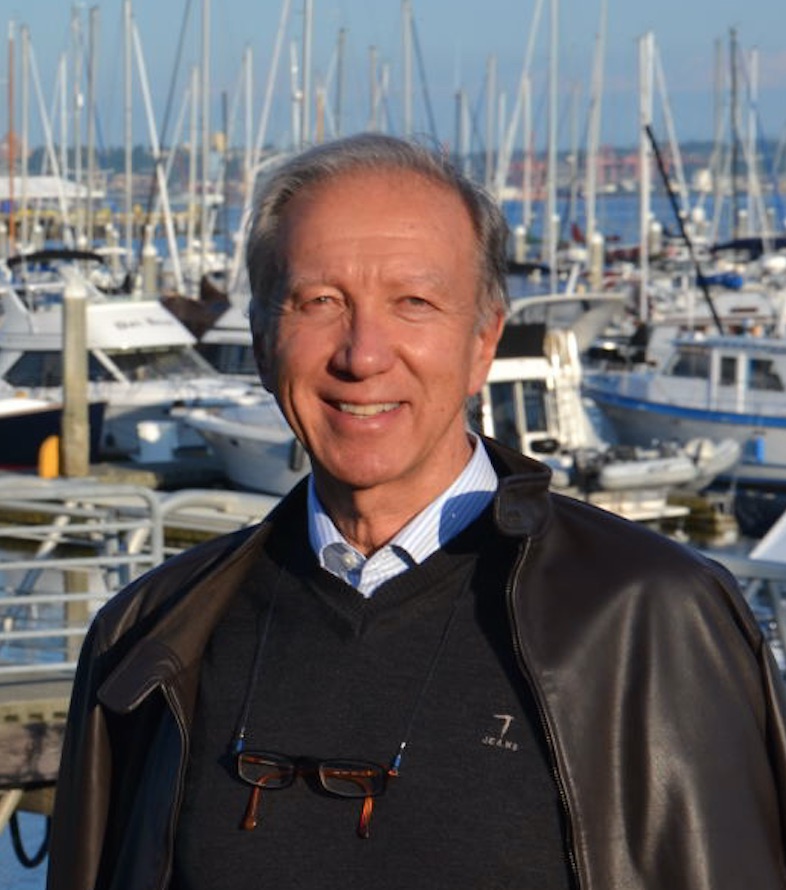 Paolo Fiorini, Università di Verona
Designing Autonomous Robots for Complex Environments
Abstract
Although affected by significant legal and social lag, autonomous robots hold the promise of supporting human activities in many fields, e.g health care, by integrating in the regular workflow new functions that could not be carried out precisely and/or timely by the human operator. This is the case, for example, of precision medicine, i.e. the combination of accurate diagnosis coupled to a therapy that matches the resolution of diagnosis data. To address this problem, we started with the simplest action, i.e. percutaneous diagnosis and therapy carried out with a needle. In the talk I will describe the process of designing autonomy into a percutaneous intervention, e.g. a biopsy, as demonstrated during the ISUR project and as it will be carried out during the on-going MURAB project.
Paolo Fiorini, received the Laurea degree in Electronic Engineering from the University of Padova, (Italy), the MSEE from the University of California at Irvine (USA), and the Ph.D. in ME from UCLA (USA). From 1985 to 2000, he was with NASA Jet Propulsion Laboratory, California Institute of Technology, where he worked on autonomous and teleoperated systems for space experiments and exploration. In 2001 returned to Italy at the School of Science of the University of Verona (Italy) where is a Full Professor of Computer Science. His research focuses on teleoperation for surgery, space, service and exploration robotics, and autonomous navigation of robots and vehicles. In 2001 he founded the ALTAIR robotics laboratory, which has been awarded several EU and Italian grants, including projects on robotic surgery, such as Accurobas, Safros, Isur, and Eurosurge. In 2009, he founded the company Surgica Robotica for the development of a new surgical robot for abdominal surgery that received the CE certification in 2012. He is an IEEE Fellow (2009).
---

Leonardo De Mattos, Istituto Italiano di Tecnologia, Genova
Robot-Assisted Transoral Laser Microsurgery: Enhancing surgical precision, safety and quality
Abstract
Lasers are currently part of the standard of care for surgery of delicate organs such as the larynx. However, current clinical technologies do not properly support the accurate and intuitive use of lasers for high-precision high-quality microsurgeries, imposing severe challenges to the operations. To improve on this, new robotic technologies and capabilities are being developed at IIT. Robot assistance is particularly suited and desired for transoral laser microsurgeries, which involve minimally invasive access to surgical sites of only a few millimeters. Recent results prove robotic systems can augment the sensing and actuation capabilities of microsurgeons, allowing significant improvements in terms of surgical site accessibility and visualization, laser controllability, safety and surgical quality. Nevertheless, translating robotics research results to clinical practice is a long and challenging process, involving a continuous refinement process with many system redesigns and simplifications. This talk will present an overview of technology research, development and innovation activities in robot-assisted transoral laser microsurgery at IIT, including the experience acquired bringing such technologies closer to clinical trials.
Leonardo De Mattos is a Team Leader at the Istituto Italiano di Tecnologia (IIT) in Genoa. His research background includes robotic microsurgery, user interfaces, systems integration, usability analysis, computer vision, micromanipulation, and mobile robots. Leonardo received his Ph.D. degree in electrical engineering from the North Carolina State University (NCSU, USA), where he worked as research assistant at the Center for Robotics and Intelligent Machines (CRIM) from 2002 until 2007. Leonardo has been a researcher at the IIT's Department of Advanced Robotics since 2007. He is currently Head of the Biomedical Robotics Laboratory, leading a group of 12 researchers. Leonardo was the PI and coordinator of the European project μRALP, a successful project dedicated to the development of new tools and systems for robot-assisted laser microsurgery, which was rated with the highest grade of Excellent at its final review.
---

Matteo Bianchi, Università di Pisa
Sensory-motor synergies for the design of robotic and haptic systems
Motor synergies can be regarded as maps between the higher dimensional complexity of the mechanical architecture of the human hand and the lower dimensional control space of the action and performance. In this talk, I will consider the dual aspect of actuation, i.e., the sensing domain. More specifically, I will describe how "dimensionality reduction" through synergies is not limited to the motor domain, as it also appears to operate in the sensing domain by reducing the huge amount of inputs from sensory receptors into a low-dimensional set of manageable perceptual representations of the external world. Leveraging upon the notion that it might be possible to determine a relation between sensory and motor domains, the concept referred to as sensory-motor synergies will be introduced. Starting from the motor domain, I will discuss how the physiological principles underlying neural sensing can inspire robotics research and design through simplified approaches to the design of haptic interfaces and sensorization of robotic and human hands with a reduced number of sensors. Applications of such approaches include HRI and assistive robotics. Finally, I will also describe how robotics can provide useful tools to neuroscience for studying sensorimotor integration.
---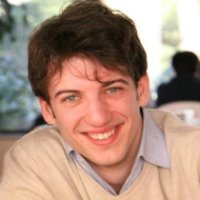 Riccardo Costanzi, Università di Pisa
Navigation Systems for Unmanned Underwater Vehicles
Abstract
Unmanned Underwater Vehicles (UUV), thanks to an increasing affordability of the involved technology, are becoming a widespread reality to support the human being in a multitude of applications ranging from the high-budget fields like military defense or offshore Oil&Gas to low-budget ones like e.g. archaeology, biology or geology. The reason of the success of this technology is twofold: in terms of costs, it can determine a significant reduction of the expense for the sea operations and, in terms of safety, it can substitute the human being in several different tasks in an environment hostile for its nature. Navigation is the crucial part of the control system of UUV mainly because of the impossibility of exploiting positioning sensors based on radio waves commonly used for air or land applications (e.g. Global Positioning System - GPS). Acoustic sensors are, instead, used to enhance the navigation performance of systems based on Inertial Measurement Units (IMU) and Doppler Velocity Logs (DVL). Different approaches and techniques have been studied and developed to provide an UUV with a reliable navigation system even under adverse and unpredictable environmental conditions that may affect the signal of the involved sensors with significant disturbances
---


Vincenzo Ferrari, Università di Pisa
Image based surgical solutions complementary and alternative to robotics
Abstract
Image guided surgery offers the possibility to reduce interventions invasiveness and to develop new surgical approaches. Furthermore, the precision and the accuracy of a surgical robot can improve the surgical outcomes in respect to a manual image guide intervention. Tracking and registration remain two fundamental key aspects also in robotic image guided surgery to deeply take into account. Moreover, technical and logistic requirements, questionable clinical improvements, and the high price of some surgical robots determine their rejection by the market. In this talk some image based solutions  complementary and alternative to robotics, developed in close collaboration with surgeons, will be briefly presented.    
---

Gaetano Valenza, Università di Pisa
Inhomogeneous Point-Process Stochastic Models for the Assessment of Gait Nonlinear Dynamics
Abstract
Point-process linear models of stride intervals have been recently proven to provide a unique characterization of human gait dynamics through instantaneous time domain features. We discuss instantaneous measures characterizing nonlinear gait dynamics using a quadratic autoregressive inhomogeneous point-process model recently devised for the instantaneous assessment of physiological, natural, and physical discrete dynamical systems. Our mathematical framework accounts for long-term information given by the past events of non-stationary non-Gaussian time series, expressed by a Laguerre expansion of the Wiener-Volterra terms.
We present a study of gait variability from young and elderly healthy volunteers, and patients with Parkinson's disease. Results show that instantaneous polyspectral characterization provides an informative tracking of the inherent nonlinear dynamics of human gait, which is significantly affected by aging and locomotor disabilities. Other applications of this mathematical framework related to the assessment of cardiovascular dynamics will also be presented.
---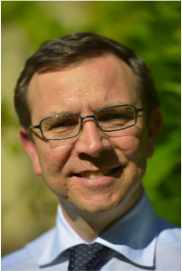 Giuseppe Turchetti, Scuola Superiore S. Anna, Pisa
The economic and business perspective of robotics
Abstract
Which are the micro and macro economic issues related to the adoption of the robotic technologies? Which are the service and business models that have to be designed for improving the diffusion of the robotic technologies? The talk will address these questions and will try to provide some tentative answer.
Prof. Giuseppe Turchetti received his Laurea Degree in Economics from the University of Pisa. He received his PhD in Management from the Scuola Superiore Sant'Anna in Pisa, where he is professor of Economics and Management. Fulbright Scholar, he spent several years for research in USA as Visiting Scholar at The Wharton School of the University of Pennsylvania (Philadelphia), at the Illinois Institute of Technology (Chicago) and at the Kellogg School of Management of the Northwestern University (Chicago). He is Co-Founder the Institute of Management  of the Scuola Superiore Sant'Anna, Pisa. His main research interests are in the fields of the organisation, financing and evaluation of healthcare services and health technologies. He is working on several national and international projects in the area of healthcare technologies and management. He is author/editor of fourteen books and of two hundred scholarly papers and book chapters, and he is member of the international board of the Health Care Technology Management Association. He teaches the course "Health Economics and Health Technology Assessment" within the Laurea Magistrale of Biomedical Engineering of the University of Pisa and the course "Economic assessment of medical technologies and robotics for healthcare" within the joint laurea degree on Bionics Engineering between the University of Pisa and the Scuola Superiore Sant'Anna.
---

Marco Bettiol, Università di Padova
Humanistic Robotics: the Italian way to the third industrial revolution? 
Abstract
The presentation deals with two main issues. The first concerns the impact that robotics has and will have in Italian manufacturing which is specialized in traditional industries (food, furniture, mechanics, fashion). The second refers to the possible existence of an Italian way to robotics, able to combine technological innovation with the know-how (including artisanal practices) which plays an important role in the competitiveness of the Italian products in the global market.